Posted by DoorJammer on 7th Jan 2021
Don't compromise on your personal safety
DoorJammer - Don't compromise on your personal safety
It is estimated that £13.6billion ($17.5bn) of counterfeit and pirated goods were imported into the UK in 2016, and more than half were bought by people who knew they were fake. Since then with online shopping increasing by over 4.5billion in 2020 alone the fake goods problem is only getting worse.
With so many UK consumers aware they are buying counterfeits suggests that messages about the consequences – such as health risks, funding organised crime, exploitation of vulnerable workers and threatening the livelihood of legitimate manufacturers – are not getting through or they are being ignored. But what if there is a legitimate risk to your safety should your counterfeit device fail?
DoorJammer products are the original security device of their type but unfortunately there have been imitation products emerge on to the market following on from our success. Our patented design is built using the highest quality components - we only use high-grade steel to achieve DoorJammer's incredible strength. DoorJammer products will not loosen on their own and they will not break under pressure.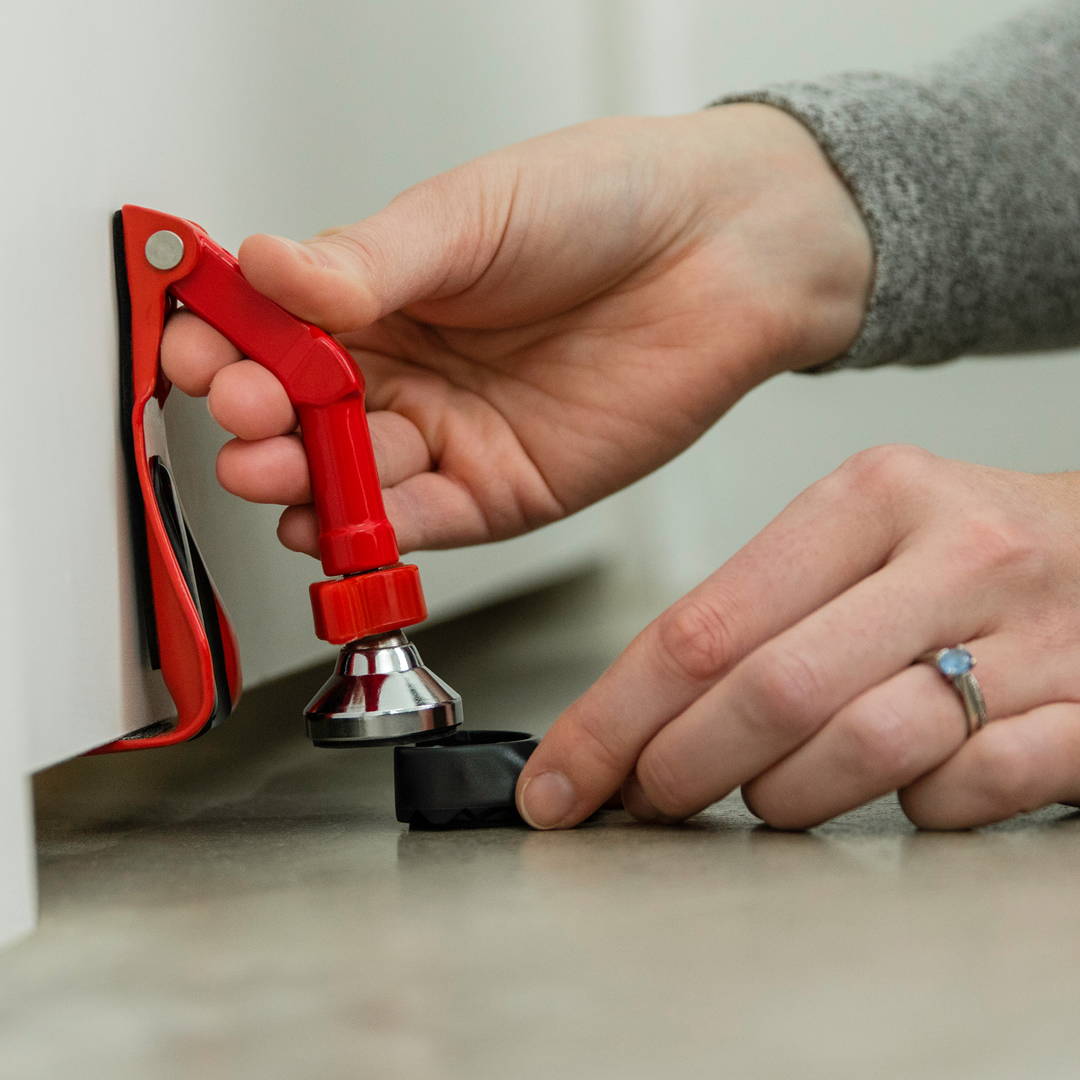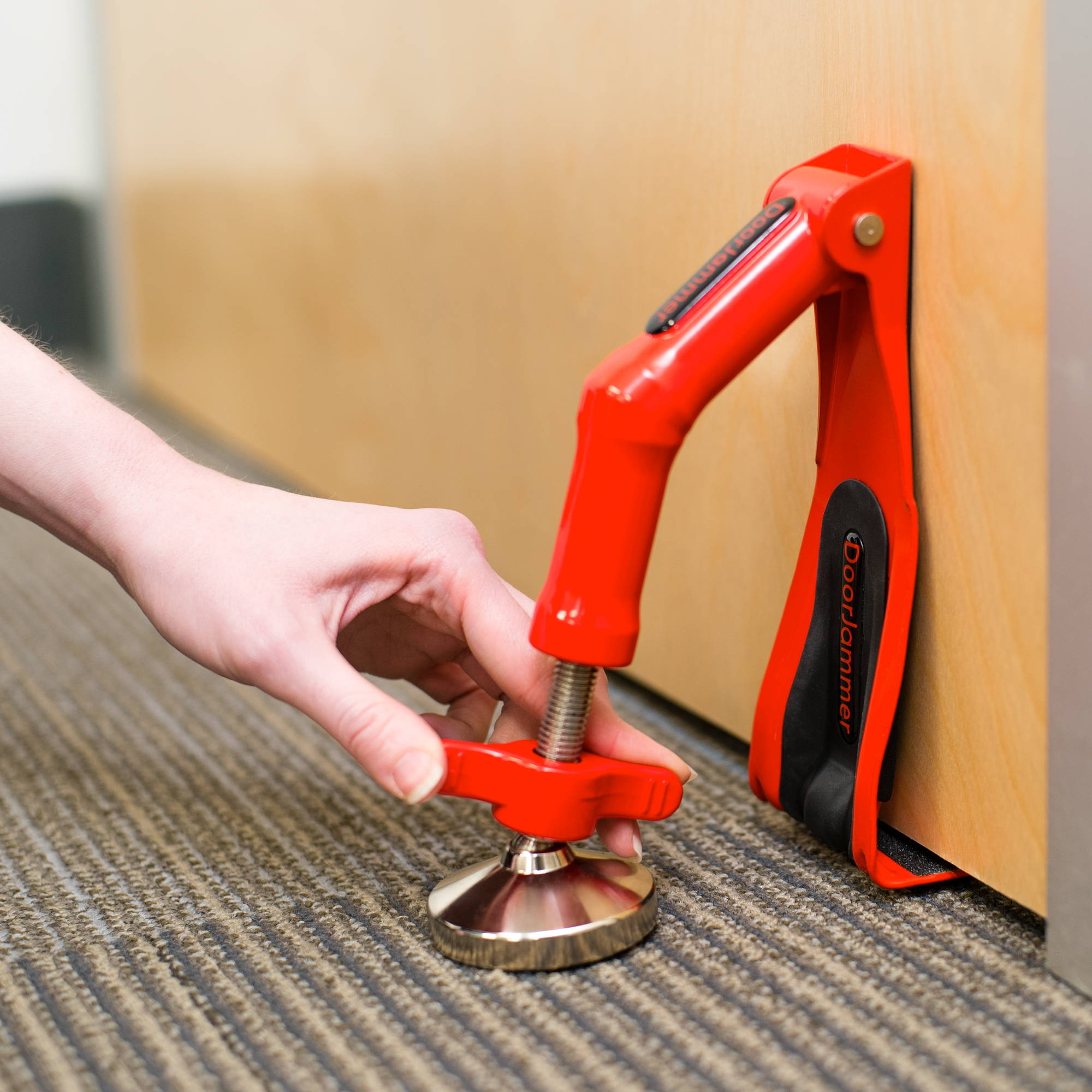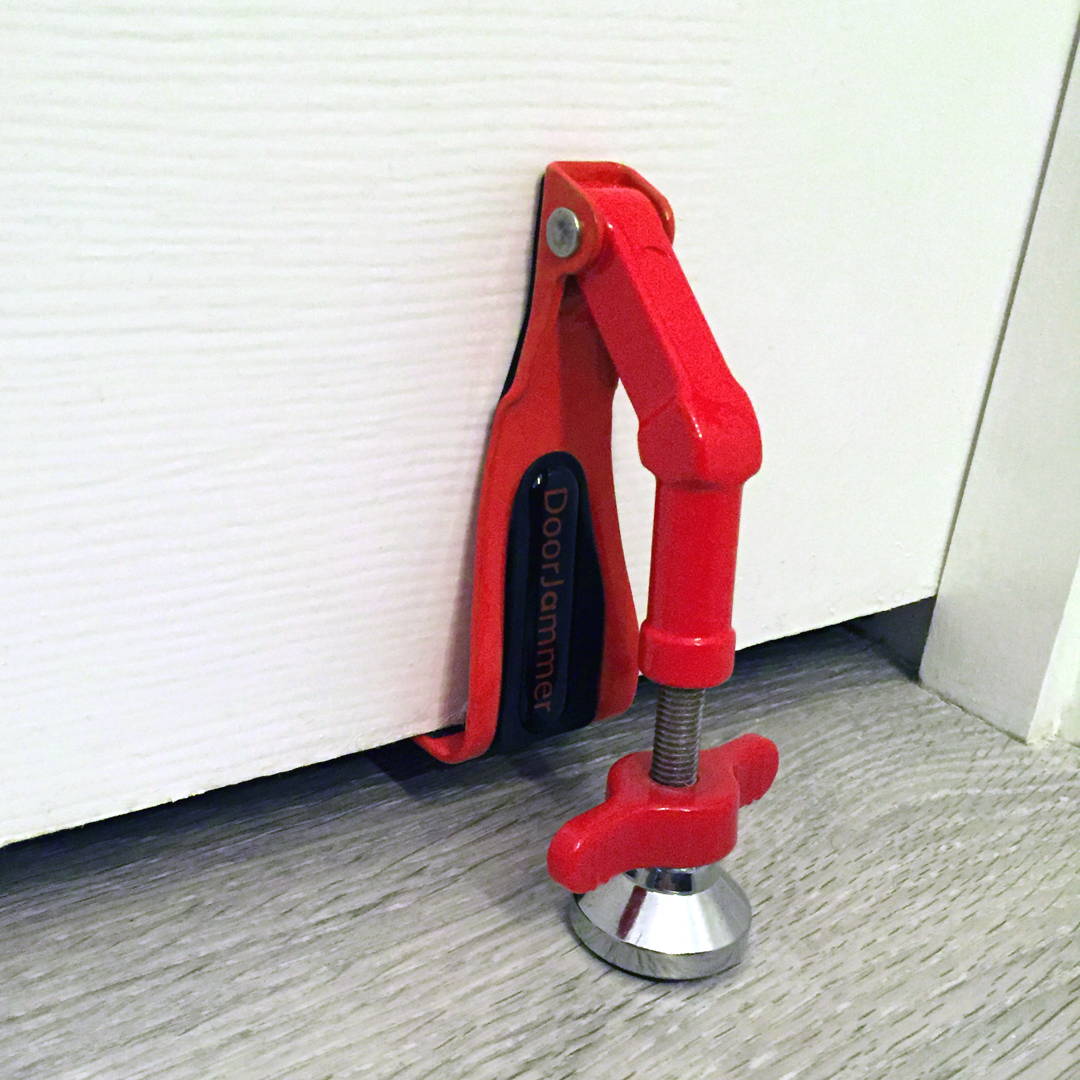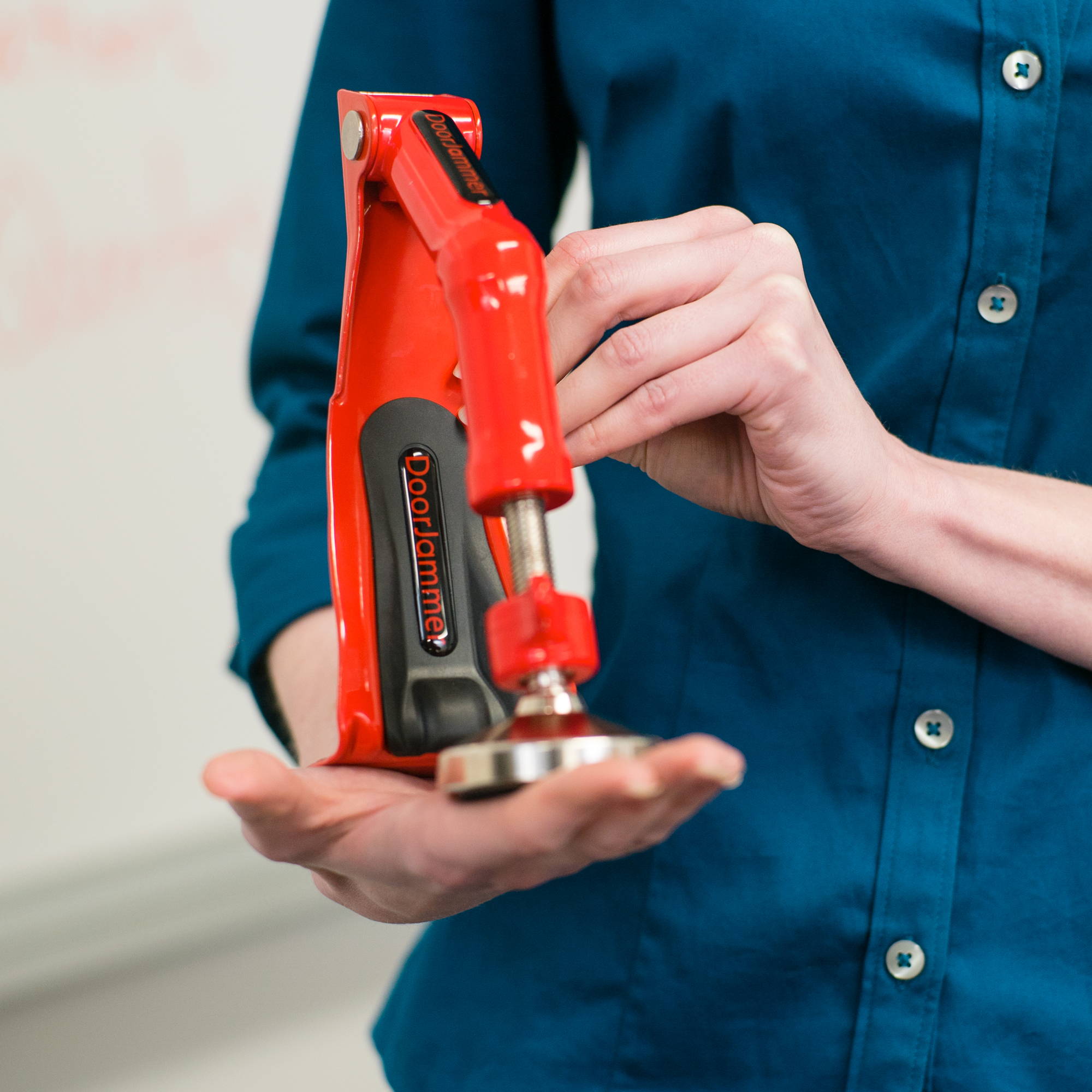 The original DoorJammer and the Lockdown products are built to last and they are priced to be an affordable personal protection security device for everyone. Don't risk your personal protection device failing in the moment you need it most just to grab a bargain – be sure that you are purchasing a genuine DoorJammer product.
DoorJammer is the only security device of its type that has achieved the police preferred specification SBD accreditation.
Don't compromise on:
Secure Fit
Functionality
Force
Grip
Quality
Design
Construction
Safety
Reliability
Around 20 million illegal products have been seized by local trading standards as they entered the UK in the past 12 months and while China and Hong Kong continue to be far and away the most common source of counterfeit goods that infringe UK companies' IP rights, both India and Thailand are now high up there in the rankings too.
DoorJammer and Lockdown are both painted in highly visible Classic Red and are never sold in any other colour way. The best way to ensure you are buying a genuine DoorJammer product is to avoid using shopping sites - official DoorJammer products can be purchased directly from our website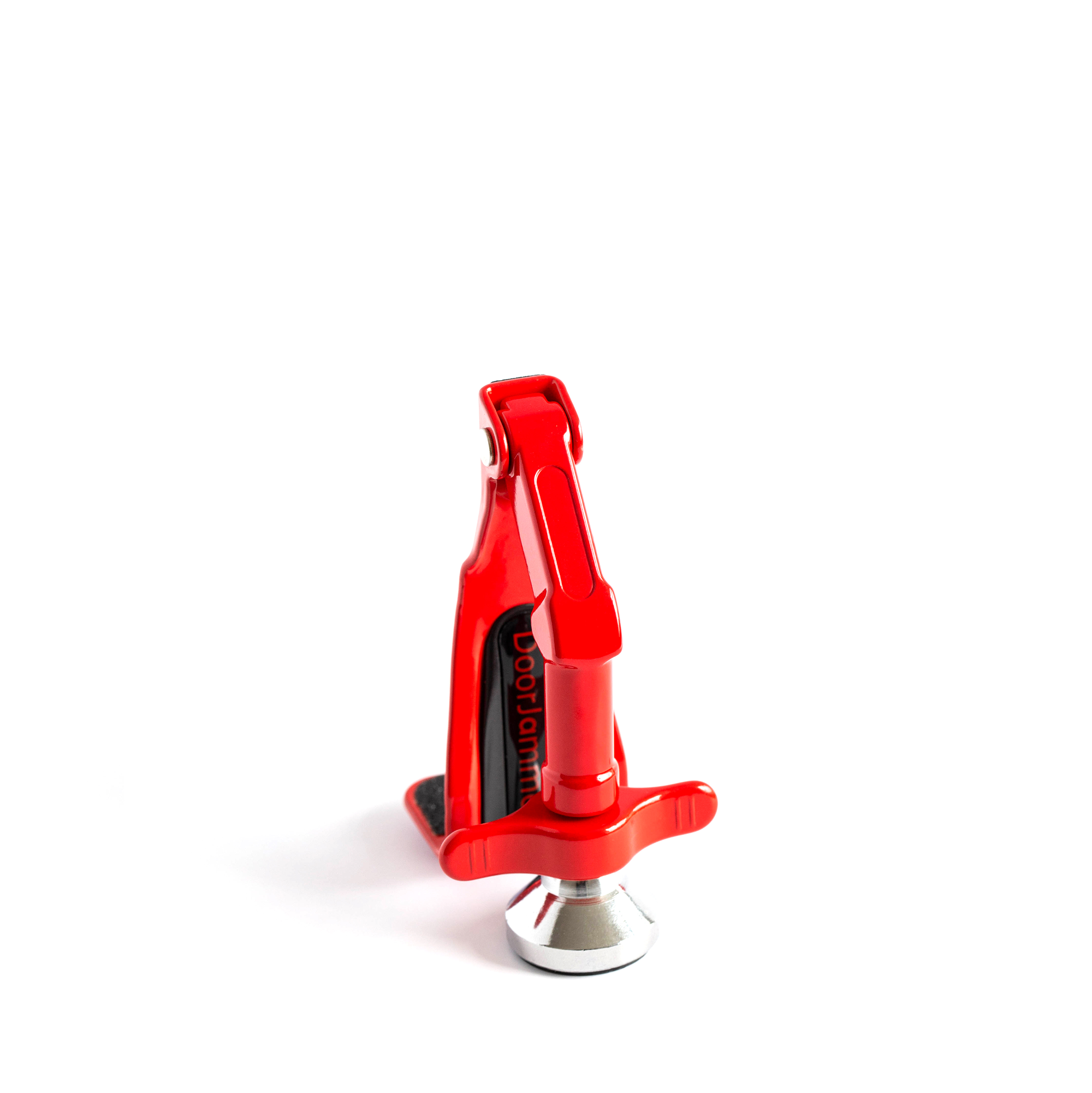 What's in the box?
DoorJammer

Plush Carry Bag

Foot Accessory

Spacer Set (4 Heights Included)

Instruction Manual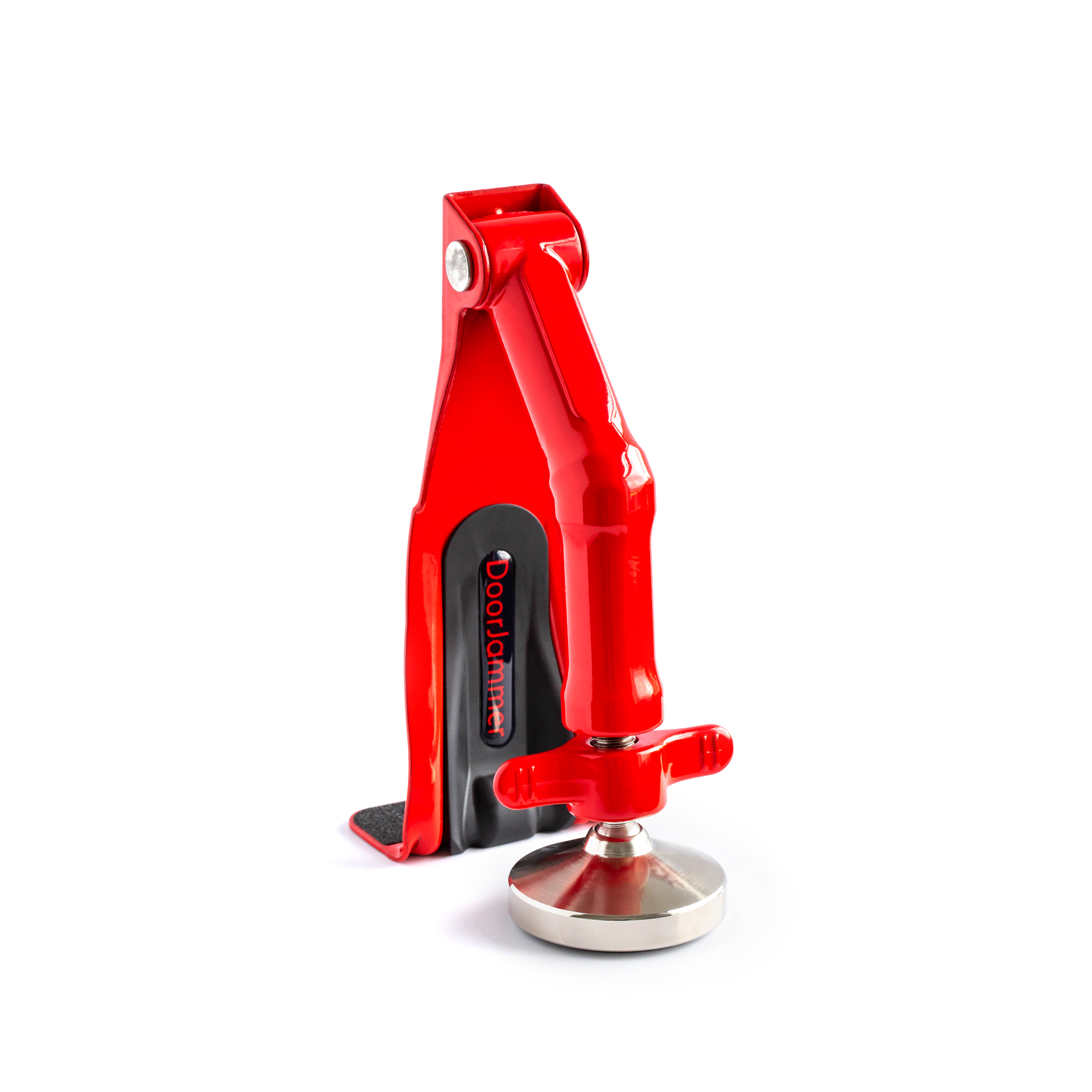 What's in the box?
DoorJammer Lockdown

Plush Carry Bag

Spacer Set (4 Heights Included)

Instruction Manual