Posted by DoorJammer on 6th Jan 2021
Did you know that in 72% of burglaries, the burglar will enter through a door – of these, 27% will force the lock open and 10% will take the time to physically break through the door.
Hollywood would have us believe that breaking through a door is as easy as a half-baked heel kick delivered from your average Joe… yet on the flip side, deadbolt manufacturers state that if your door has a deadbolt fitted, the average burglar would have to kick your door over 100 times for it to even start to show signs of deterioration.
Which one is true? We were just as curious to find out as you… is it really possible for a medium to large build human to bust through a wooden door using only their own strength?
Amazingly enough, Mythbusters actually put this same question to the test in Season 3 Special Episode - Hollywood on Trial. Using a solid core wooden door with 4 locks installed, their tester 'Jamie's' first shoulder run did some damage to the door jamb but didn't break the door down. After three runs he mostly had the door off - the deadbolt and handle lock were gone. A fourth run knocked the hotel U-bar lock off, leaving only the chain lock in place.
So, yes, it is possible for an average sized person to break through a door, even with a deadbolt in place – if however, DoorJammer had been in its rightful place, below the handle between the bottom of the door and the floor, getting through these 4 different locks wouldn't have made any difference at all. After all, what good is breaking the lock if you still can't move the door?
DoorJammer is without a doubt an essential additional layer of security when you want to prevent entry into a room. Whether the door is subjected to a single heel kick, 100 flying kicks, a running shoulder barge, a forced lock, a picked lock or anything in between - no matter how hard the door is pushed, hit or kicked, DoorJammer just keeps getting stronger.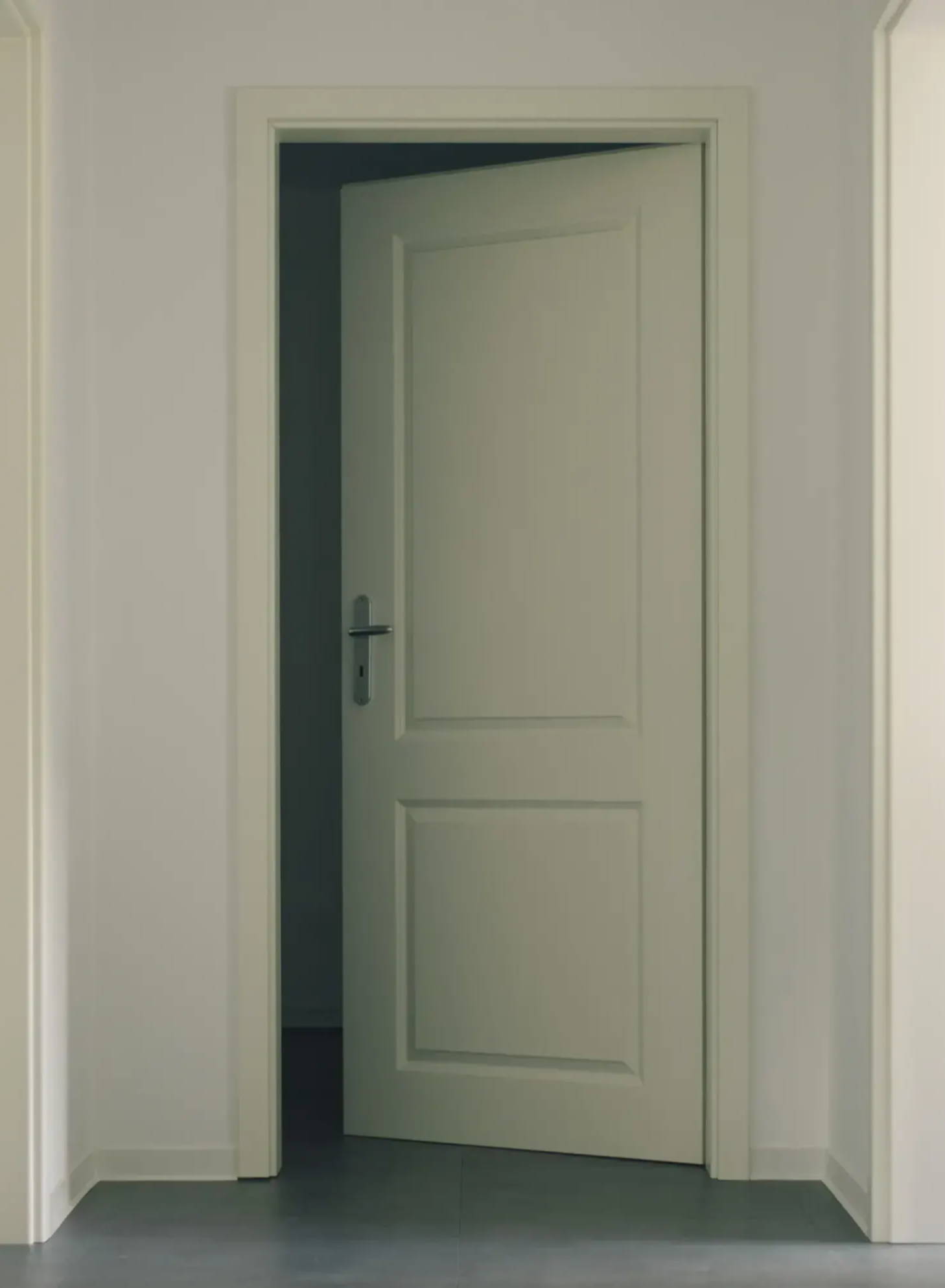 Where did DoorJammer come from?
While we could give you a fanciful story of how while staring into the face of danger the original inventor of the DoorJammer product whittled a device from a chair leg, a coat hanger and an elastic band that saved his life, in truth it wasn't nearly as dramatic. DoorJammer was actually invented by product designer Von Saint while he was on holiday in Mexico.
When Von Saint discovered that his hotel room door had a broken lock, he was forced to hold it closed by wedging a chair against it. This sparking the thought - "there must be a better solution to this problem".
Since then, DoorJammer's application has expanded from simply holding a door without a lock closed, to in the moment door security - holding any inward swinging door firmly shut even when under extreme force.
DoorJammer has more than earned its reputation as an award-winning and police accredited door security device that can prevent unwanted entry to any room you are in fast.
Having sold more than a third of a million products and winning Double Gold and Diamond awards at the British Invention Show, Silver and Finalist awards at the National Hardware Show and International Housewares Association as well as achieving the PAS24 Impact Test Certificate from Winkhaus Laboratories.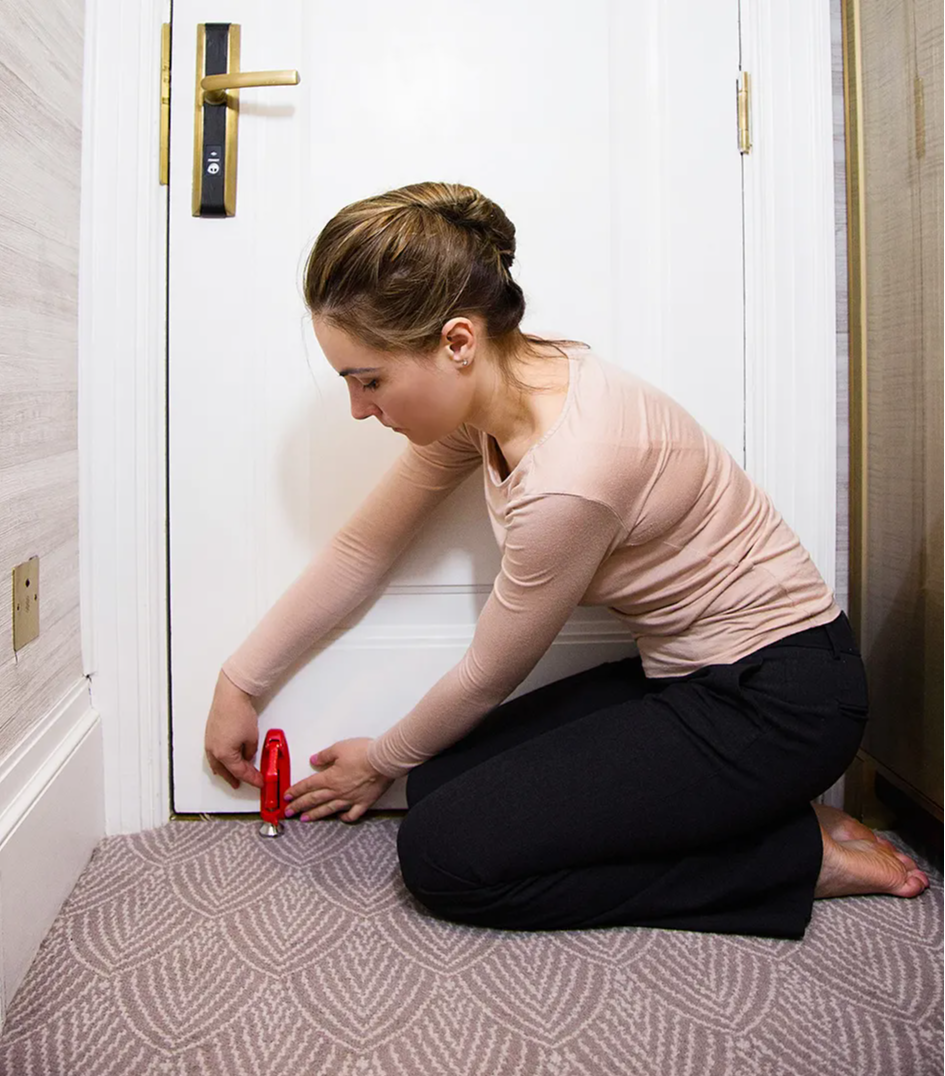 Be sure of what you are buying
DoorJammer products are the original security device of their type and while there have been imitation products emerge on to the market following on from our success, DoorJammer is the only one that has achieved the police preferred specification SBD accreditation.
Don't compromise on:
Secure Fit
Functionality
Force
Grip
Quality
Design
Construction
Safety
Reliability
DoorJammer products are the original security device of their type